Use the same HTC account on VIVERSE and Market so you can switch between the two websites and purchase your Worlds.
If you don't have an HTC account yet, here's how to create one:
Click Create New Account.
Enter your email address, password, and other details, and then click NEXT.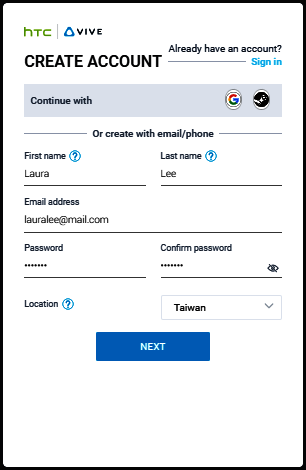 3. Click CREATE ACCOUNT and follow the onscreen instructions to verify your email address.
4. After completing the verification process, click the Back button in your web browser to return to the VIVERSE webpage.
5. Click Sign in again to sign in using your HTC account.